Hotel Info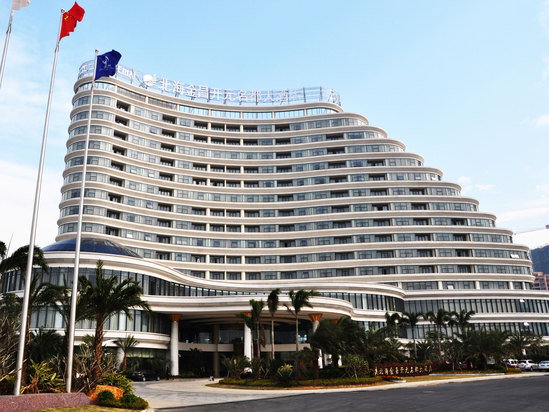 The Golden Shining New Century Grand Hotel Beihai (Beihai Jinchang Kaiyuan Mingdu Dajiudian) is a vacation hotel located on Jinhai'an Avenue, only a 5-minute drive from the Silver Beach resort.

This luxury hotel boasts well-appointed guest rooms with state-of-the-art amenities and are tastefully designed and decorated. The deluxe executive floor offers breath-taking sea view for each guest.

For dining, diners will choose from a wide range of delicacies served by the hotel's four on-site restaurants. The buffet restaurant at the hotel lobby has an open kitchen and offer well-prepared cuisine. 24-hour room service is also on request.

For recreation, the hotel has a billiards room, game room and ping pong. Sports fans can swim in the outdoor pool, or play tennis. There is also a gym for those who want to keep fit.